Three reasons why the St Mont Winemakers stand out from the rest
The southwest of France is a well-known wine-producing region, and the St Mont cooperative is doing its part to make sure that its wines are standing out from the rest. With a production of 36 million bottles per year, this co-operative has something special to offer wine lovers around the world. I traveled to Bordeaux this month and toured the region.
1. Heritage, Culture and Preservation
Southwest France is home to some of the most beautiful vineyards in the world. 200 years ago, the Saint Mont appellation was founded in the Pyrenean foothills and the area preserves a large variety of native and ancient grape varieties. The vines of Sarragachies are some of the oldest in the region, and as a result are maintained using traditional and ancient vineyard management techniques that have all but disappeared today. The vineyard is a beautiful example of the biodiversity of the Pyrenean foothills, and it is a remarkable place to learn about the history of wine-making in France.The plot was the first to be listed as a Historical Monument (in 2012).
The little village of St-Mont in Gascony is home to a prephylloxera vineyard that is planted with 200 grapevines and features 23 distinct grape varieties that grow on their own roots. They are slowly being slowly reintroduced into winemaking. This recognition is a testament to the southwest's commitment to preserving its rich viticultural heritage.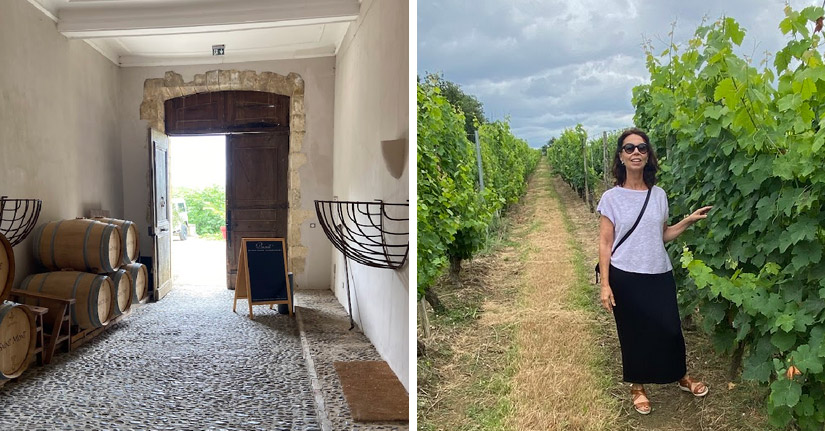 The southwest's winemakers are producing some truly outstanding wines. I had the opportunity to taste a number of them during my visit. I was impressed by the quality across the board yet two wines got my attention. I wanted to share three exceptional wines with you.
First, a wonderful Pacherenc dry wine, (blend of Gros Manseng, Petit Manseng and Petit courbu) The varieties that produce Pacherenc du Vic-Bilh wines require unique soil and rigorous expertise that isn't required for any other grape varietal. Their vineyard is situated on soils of clay-limestone and small gravel stones known as "Peyrusquets". The combination of high slopes and proximity to the Pyrenees, as well as hot days and chilly nights, results in grapes that mature slowly, concentrating sugar and aromas while also raising them to exceptional levels of liveliness and sweetness.
Second, a distinction of Plaimont known as the manseng noir (not to be confused with mancin in Bordeaux). Plaimont's winemakers are reviving a Tannat family grape that has been lost for decades, Manseng Noir. Since 2008, Plaimont's ampelographic conservatory has documented and utilized the Manseng Noir grape variety on a dozen hectares around the village of Condom on the limestone soil of surrounding villages. In the PGI Côtes de Gascogne, the Moonseng cuvée is flavored with notes of extremely spicy green pepper and black tea.
Third, the AOC Saint Mont, an appellation that was created in 2011 because of the recent notoriety. The Saint Mont Cépages préservés 2019 (90 WE) and Le Faîte 2019 are the iconic wines of the Saint Mont Appellation. Red and white were given 94 by Decanter. The St Mont cooperative is clearly doing something right when it comes to winemaking.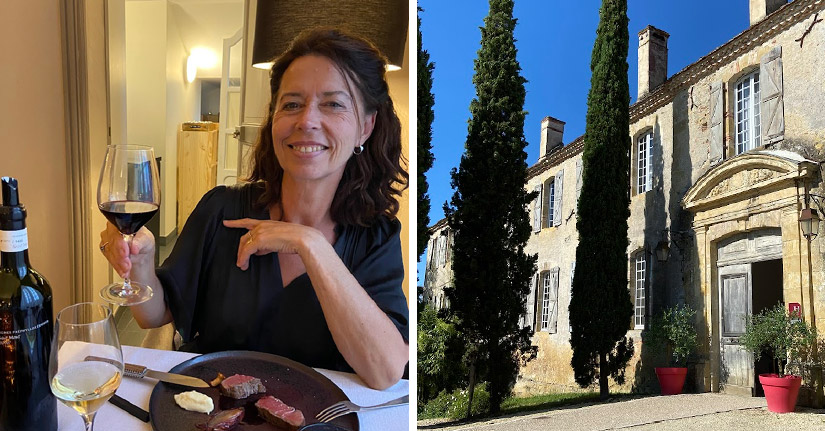 The southwest's winemakers are some of the most passionate and down-to-earth I've ever met. They truly love what they do, and it shows in their wines. Keeping with the true spirit of the Southwest, cooperative managers each wear a beret. A baseque touch! I had a great time chatting with them about their craft, and I came away from my visit with a newfound appreciation for their work.
No trip to New Aquitaine is complete without a Basque meal. I was honored to be invited to dine overlooking the monastery of Saint Mont facing the Pyrenees with their talented chef.
If you're looking for high-quality, personality-driven wines, I urge you to give the southwest some attention. The wines I mentioned will both be featured in my portfolio soon. Contact me for details.
. . . And If you find yourself in southwest France, I highly recommend you visit the St Mont cooperative and its wines. You won't be disappointed.