Murielle represents family-owned estates and eco-conscious vineyards
With over 20 years of experience working with global markets in the wine industry, President and CEO Murielle Claudel applies her expertise and passion for bringing visionary winemakers from all regions of France to the international market. With a commitment to conscious consumerism and sustainability, Murielle represents family-owned estates and eco-conscious vineyards that produce organic wines, use biodynamic and sustainable agriculture processes, are dedicated to sustainable production practices.
With over two decades of expertise,we advise and support the buyers in their French wine import strategy, connecting them to the most prestigious wine estates. By collaborating with importers worldwide, we design their wine portfolio and commercial development throughout all phases personalizing for their business priorities. We serve as their partner in strategic and competitive commercial development, from planning their portfolio to supporting their marketing and sales initiatives, catering to their markets' demands. We work hand-in-hand to boost their commercial activity and expand their distribution network. Setting up a homogenous wine range.
Our services include on-site training for the sales team, presenting each French appellation's specialties and histories. We organize tastings with wine merchants, restaurant owners, wholesalers, and wine clubs, enhancing the importer's network and increasing demand for orders. Working with us means having a dedicated partner, supporting the sales with existing and prospective clients, and ensuring the buyers they have the support to drive sales and enhance their partnerships.
Murielle Claudel Wines advises and supports French winemakers with their export strategy applying her extensive knowledge of international markets and access to vast export distribution networks. She designs and executes brand positioning and expansion, bringing wines with that special "Je ne sais quoi," to foreign consumers. She provides in-depth analysis, consultation, and training, acting as an ambassador between wine producers and wine importers. Every estate has a unique story and connection to its land—Murielle considers it a privilege to share these narratives with the world. With her vast experience with international business practices and the export business, Murielle acts as a critical partner to wine importers selecting the best wines for their markets while saving them time and money.
will be soon classified « Appellation d'Origine Communale »
Grenache, Syrah, Mourvèdre
7 bunches and 1,5kg per plant
4 300 bunches per hectare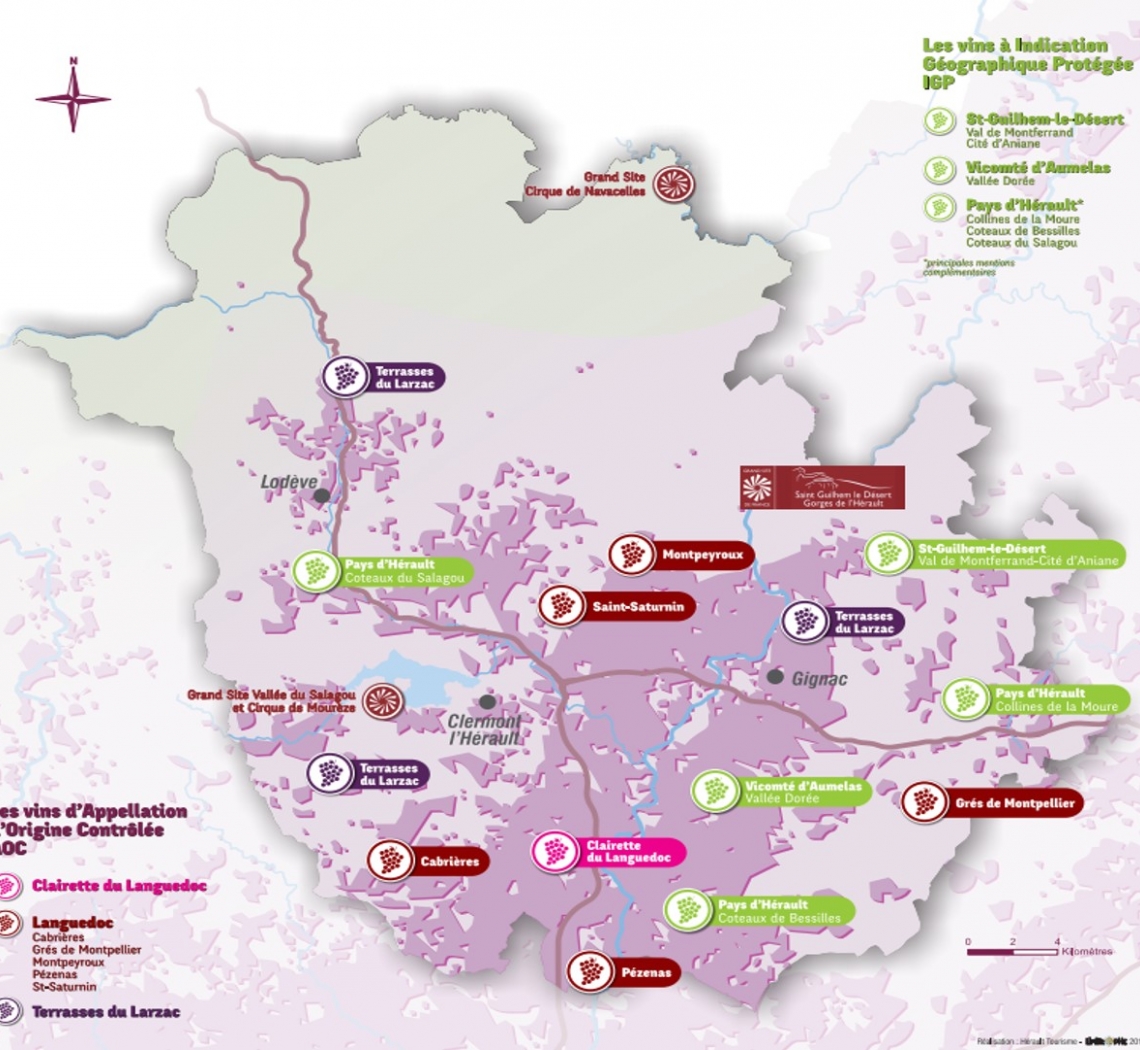 Syrah, grenache, cinsault
Tibouren, mourvèdre, sémillon, vermentino, ugni blanc, rolle et clairette