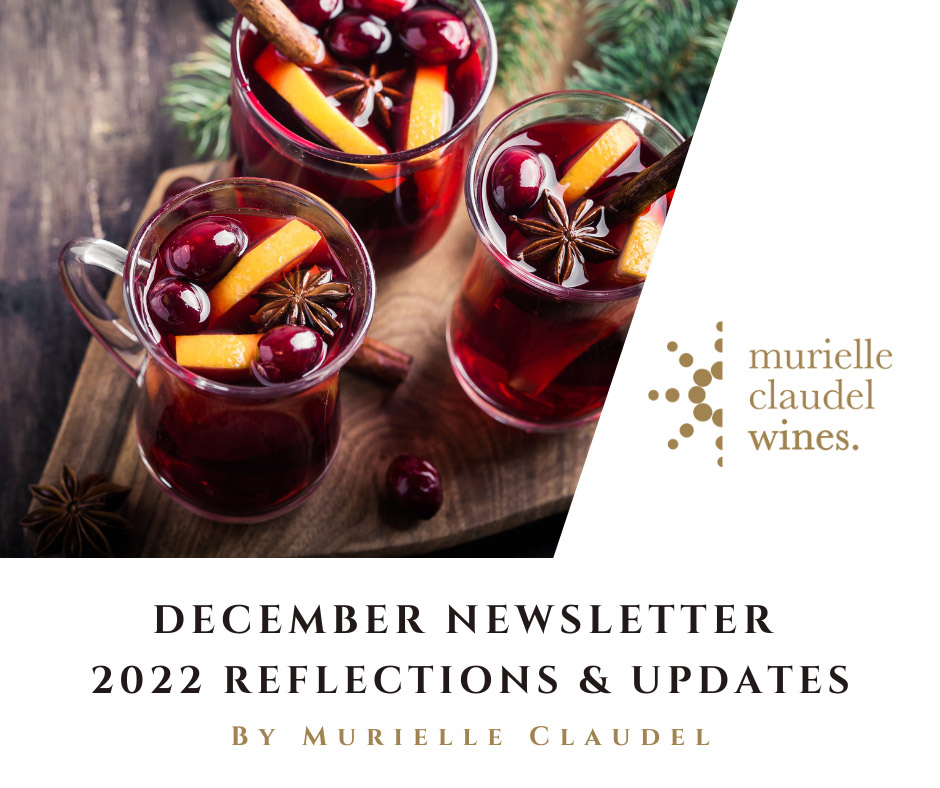 As we approach the end of the year, I have had time to reflect on all that has happened and been achieved. For me, 2022 has been a year full of new discoveries, partnerships and opportunities to reconnect with colleagues and friends.

After almost three years, delayed due to the pandemic, I was able to make two trips to the USA: first to Seattle in April and then to NYC this last month. It was fantastic to connect importer partners on both coasts and bridge the geographical gap between the professional wine communities in the US and France. Of course, not all my time was spent on business! Hikes in the Cascade mountains of the great pacific northwest and dinners in Manhattan where the energy of New York City gets into your bloodstream are just a couple of examples of how I spent my downtime. As I write this, I admit that I feel highly energized and excited to pursue new projects in the near future.

This year, I attended the Grand Jours de Bourgogne for the first time. I fell in love with the region and winemaking traditions. I welcomed Domaine Philipe, Arnaud Dubreuil and Domaine Laurent Boussey in Monthelie to the Murielle Claudel wines portfolio. In 2023, Murielle Claudel will offer regional, village, premier cru and Grand cru wine terroirs in Bourgogne, something we should all be looking forward to!

I am committed to representing the great diversity of French wines and plan to continue my work to expand with partners in Bourgogne, Champagne, Chablis and the Loire Valley. Stay tuned for updates on the progress I am making as we enter the new year!
I am very privileged to work with Fabre en Provence, a fantastic winegrower owning both Château de l'Aumérade and Château de la Clapière and producing some of the top rosé wines in France. If you are a fan of Fabre, you will know that each vintage of their Cru Classé has its own, unique design and I can't wait to reveal the 2023 vision with you next month… stay tuned!

An accomplishment I am very proud of was launching the first digital campaign with Castelbarry Cooperative in Montpeyroux. Focused on protecting local ecosystems, communities, and traditions in the Languedoc, we highlighted the amazing work of Castelbarry and their focus on sustainability – one of the single most important topics in our industry today.

Finally, I had a taste of the new craze of orange wines when meeting with a new producer in the South of France, Le Pech d'André, making their way to New York City. The wine industry, despite its extensive history, continues to reinvent itself and each year new trends and exciting developments are witnessed. Orange wines are delicious and represent the modernity of the industry. I can't wait to see them increase their presence in the world of wine!

Every month, I share articles on my website which serve as resources, updates on industry trends, education and news with Murielle Claudel wines. Please follow me to make sure you never miss a post!

I wish you all a very happy holiday season and can't wait to see what 2023 brings for us all. See you next year!